---

In 2021 Harry's Inc. acquired body odor brand Lume. As part of Harry's Inc, all brands give 1% of profit to an organization of their choice.
We were tasked to take Lume's brand values and find partners to support.
---
Lumenous Minds : Instead of spreading 1% of donations thinly, Lume will give 1% of proceeds to one thinker.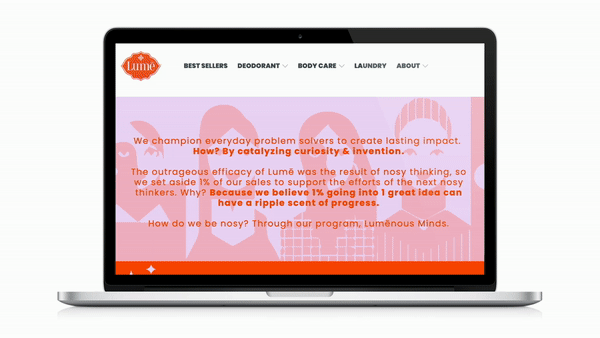 SOCIAL PAID ADS

---
We spread the word in our creative by encouraging a new slew of thinkers to Be Nosy.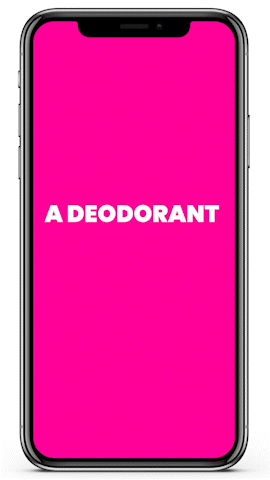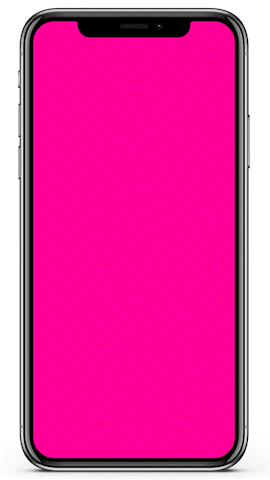 IN STORE MESSAGING
---
With its launch in Target stores this year, we created an endcap to promote Lumenous minds.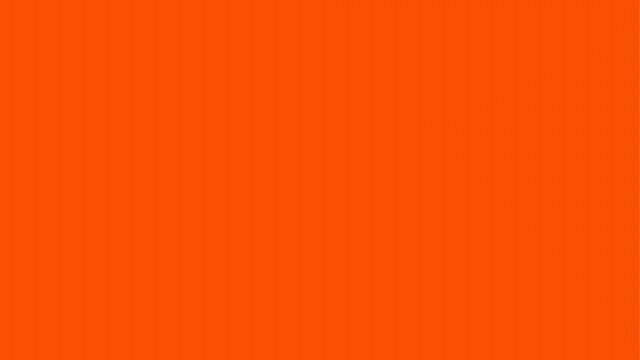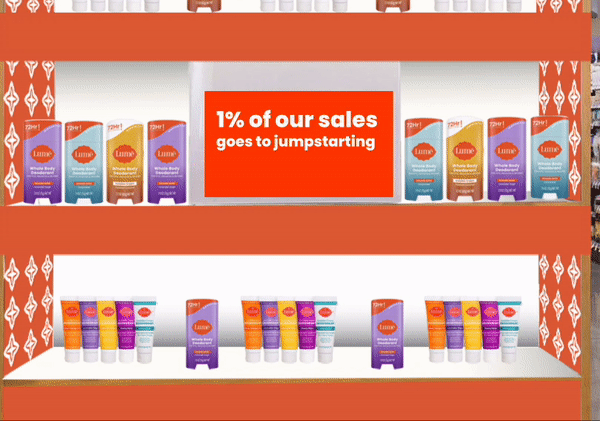 THE WONDER KIT

---
The Wonder Kit would be gifted upon subscription to jumpstart nosy thinking.


Our Strategy
---

Lume is a product born of human curiosity. Curiosity which beget action. Lume plans to assign 1% of its profits to their social impact platform. So when considering this number, we realized that money can fuel solutions. But humans are the catalyst for change.
With that in mind, we developed our strategy : Unlock Human Potential.


---
ALAFOGINISE@VCU.EDU | 301.785.1733